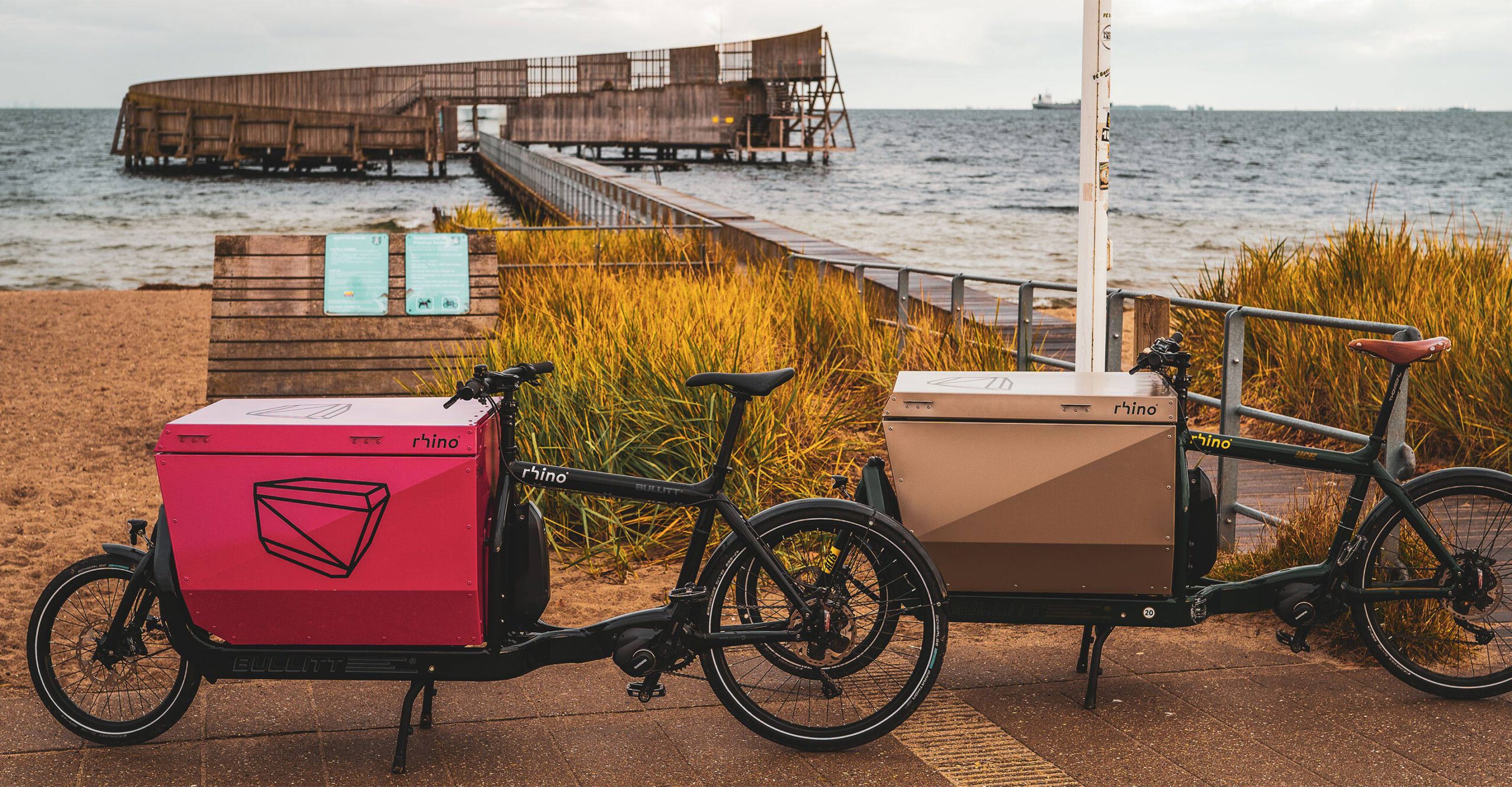 rhino®
rhino® can carry it! Flexible, lightweight, durable: rhino® boxes and containers are suitable for a variety of cargo bicycles. Depending on the model type, transport boxes are available with different volumes ranging from 160 litres to approx. 340 litres. They are made of high-quality, lightweight aluminium to guarantee optimal stability and low weight. 
The containers and transport boxes are sleek and attractive. And they show that the user is able to cleverly combine environmental and economic interests. After all, in an urban environment with short distances, a cargo bike with a rhino® box is a great alternative to a car.  
rhino® is more than meets the eye! We have continually developed our containers over the years in order to meet the strictest demands. We are driven by success: our designers, builders and engineers are passionate about our products and dedicated to expanding our range of containers for a wide variety of cargo bikes.  
A custom solution tailored to your needs. We are happy to offer you a personal consultation – get in touch with us!
Phone: +49 (0)30 54 36 782
sales@rhino-berlin.de
www.rhino-berlin.de
Download the latest rhino catalogue
What sets us apart is our wide range of services and our customer focus.

We are happy to offer you a personal consultation – get in touch with us! What can we do for you?

+49(0)30-543 67 82
kontakt@lkm-berlin.de