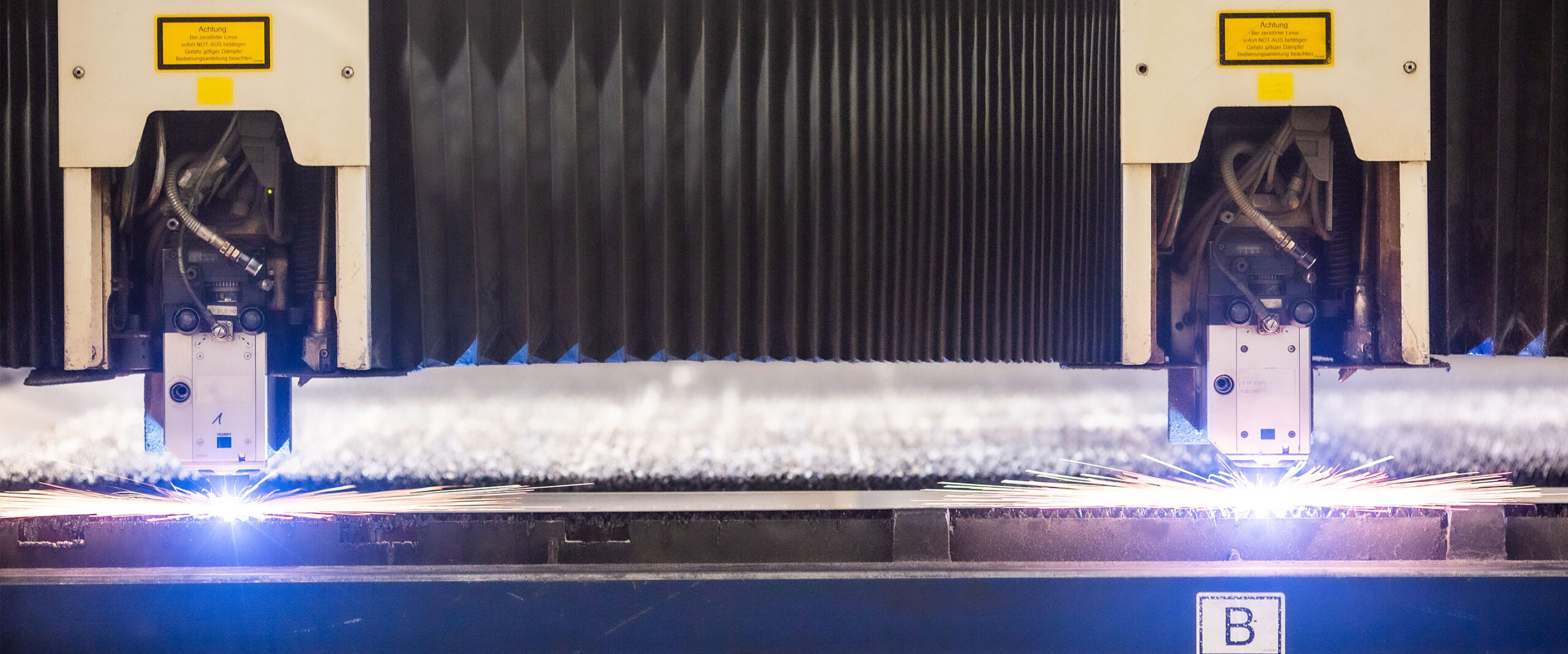 Whether steel, stainless steel, or other non-iron metals such as aluminium – laser cutting is one of the most commonly used processes for cutting sheet metal. Thanks to our powerful, modern laser cutting system, we offer you top-quality sheet metal cutting. Laser cutting offers numerous advantages for large-scale production as well as individual, one-off components:
A wide range of shapes and materials
Extreme cutting precision
High-speed cutting
A high level of efficiency
Mostly burr-free edges
During the laser cutting process, a concentrated laser beam serves as a cutting tool that can cut through materials of various thicknesses:
Steel and stainless steel: 0.05 mm to 30 mm
Aluminium: 0.05 mm to 25 mm
Copper and bronze: 0.05 mm to 10 mm
The equipment can process metal sheets measuring up to 2,000 × 4,000 mm.
Would you like to send us your project data, request an offer, or simply find out more?
What sets us apart is our wide range of services and our customer focus.

We are happy to offer you a personal consultation – get in touch with us! What can we do for you?

+49(0)30-543 67 82
kontakt@lkm-berlin.de