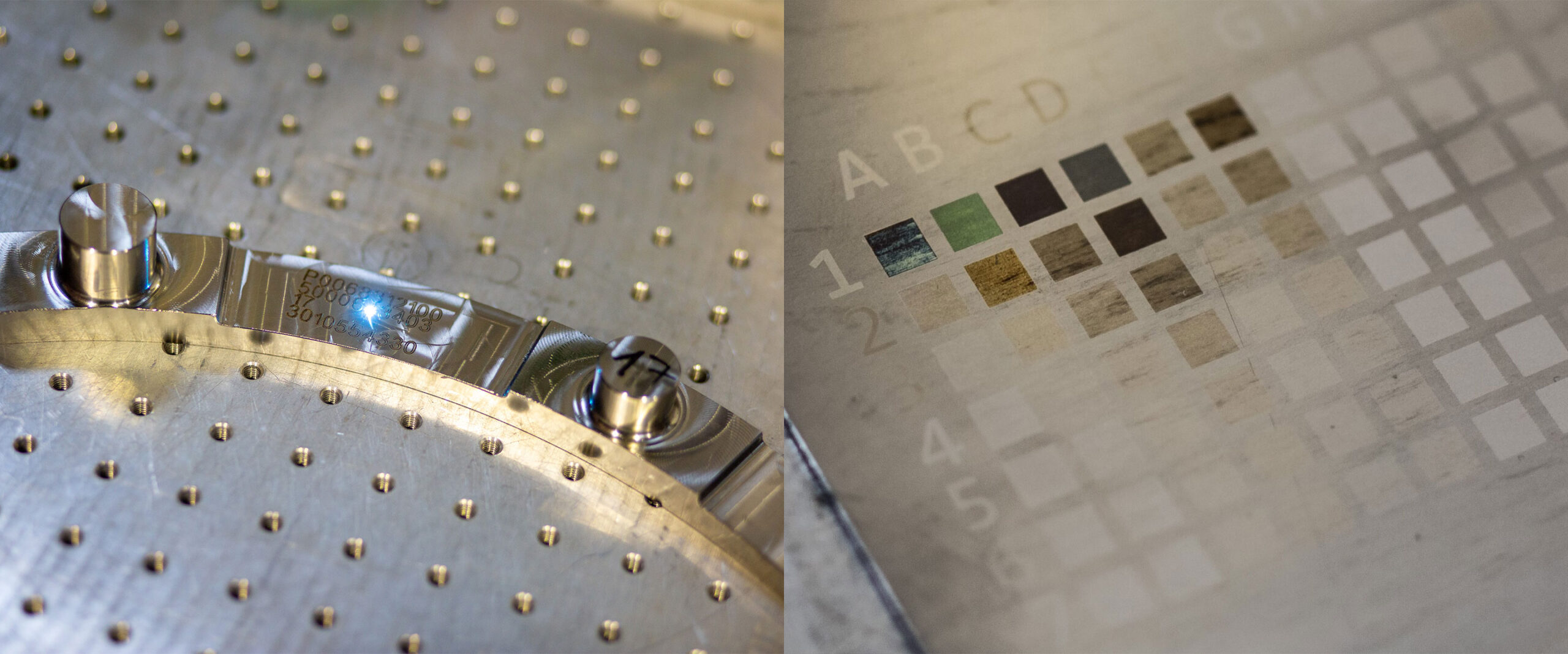 Make your logo and information permanently visible!
Laser markings are created when surfaces are processed in a way that leaves a visible mark on the product. Laser markings are particularly well suited for permanent labelling that needs to maintain a high level of resistance over a period of years. Laser markings are also useful for identification and tracing products or components. Whether codes, serial numbers, logos or your advertising slogan, our flexible laser technology offers countless options for marking – including colour markings – for your workpieces and components. The process is suitable for coated and uncoated metals and plastics (polycarbonate). 
Would you like to send us your project data, request an offer, or simply find out more?
What sets us apart is our wide range of services and our customer focus.

We are happy to offer you a personal consultation – get in touch with us! What can we do for you?

+49(0)30-543 67 82
kontakt@lkm-berlin.de